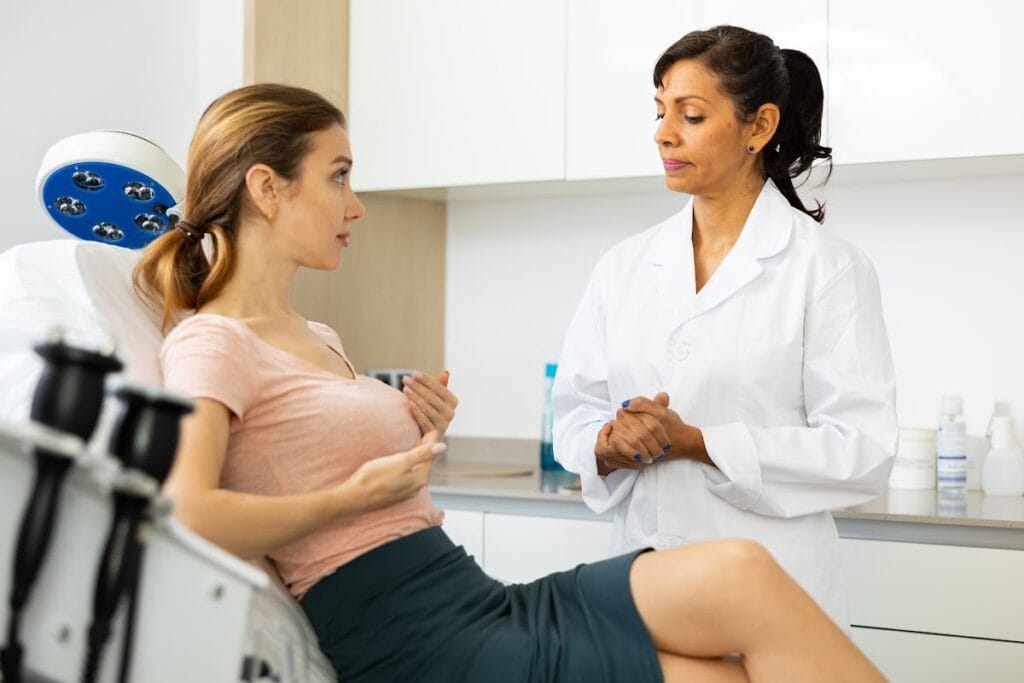 IDEAL IMPLANT ended operations on May 30, 2023, citing financial reasons. The company's proprietary "structured saline" breast implants, used in breast augmentation surgery, will no longer be manufactured, and warranties on these implants will no longer be honored by the manufacturer. Below are some of the implications of this change.
What is an IDEAL implant?
Launched in 2006, Ideal implants were a proprietary type of saline implant unlike others on the market. The structured implants contained several nested silicone shells, or baffle shells, and chambers, or lumens, to help support the implant's shape and the breast's upper pole fullness. While traditional saline implants may be prone to wrinkling, "sloshing," or a bottom-heavy appearance when upright, the Ideal implant was designed to have improved coherence over traditional alternatives.
What happened to IDEAL implants?
According to a public statement posted on the company's website and shared with cosmetic surgeons who offer Ideal implants, the company ceased operations on May 30, 2023; Ideal failed to be financially viable or to find an "investor or acquiror" to continue its operations. The statement explains the ramifications this way:
"Effective immediately, no implants will be shipped and no returns will be accepted for credit. We do not have sufficient assets to satisfy our secured creditor, therefore, there are no assets or funds available for any other creditors of the company. Existing and future warranty claims cannot be processed and we have no funds available to pay any warranty claims. If you have questions about the liquidation process, please contact our attorney:
Jeffrey M. Rosenthal
Mandelbaum Barrett PC
3 Becker Farm Road, Suite 105
Roseland, NJ 07068
JRosenthal@mblawrm.com"
This news was unexpected for breast surgeons and patients alike. Ideal implants were not recalled, and there is no reason to believe that this stems from any problems with the implants themselves.
What should I do if I have IDEAL implants?
If you have Ideal structured saline implants, your implants remain FDA-approved devices, but the implant device warranty will no longer be honored. However, this news alone is not cause for alarm: while most implant manufacturers will cover the cost of the implants themselves within about 10 years if there is a defect, be aware that many (if not most) women still have their implants well after the warranty has expired, and continue to live happily with them. It does mean, however, that if your implants rupture in the future, you will be responsible for the full cost of any revision surgery.
Cosmetic surgeons always counsel patients that an expired warranty does not merit breast revision surgery to have your implants replaced or taken out; similarly, the dissolving of the Ideal implant company does not mean you need to take any action. As always, if you have concerns about your implants (especially if you see or feel any unexpected changes in your breasts), talk with your original cosmetic surgeon for medical advice.
If you have Ideal structured saline implants, your implants remain FDA-approved devices, but the implant device warranty will no longer be honored.
What are the alternatives to IDEAL implants?
If you were considering Ideal implants and now are in search of an alternative, you may consider either traditional saline-filled breast implants (a silicone shell filled with sterile saline after placement) or silicone-gel filled breast implants (a silicone shell filled with cohesive, lightweight silicone gel). 
Patients who would find peace of mind knowing immediately when an implant ruptures may prefer saline implants, which visibly deflate in this event. Patients who prioritize a lightweight and more natural-feeling breast may prefer silicone implants; these require regular MRI or ultrasound screening to check for silent rupture.
---
About the American Board of Cosmetic Surgery
The American Board of Cosmetic Surgery (ABCS) is a certifying board for cosmetic surgeons with demonstrated expertise and skill in the cosmetic surgery specialty. Our surgeons undergo rigorous training to earn their certification, which includes completing an approved residency program, extensive surgical training, and ongoing education to stay up-to-date on the latest advancements in cosmetic surgery.
Find an ABCS-certified surgeon near you today »