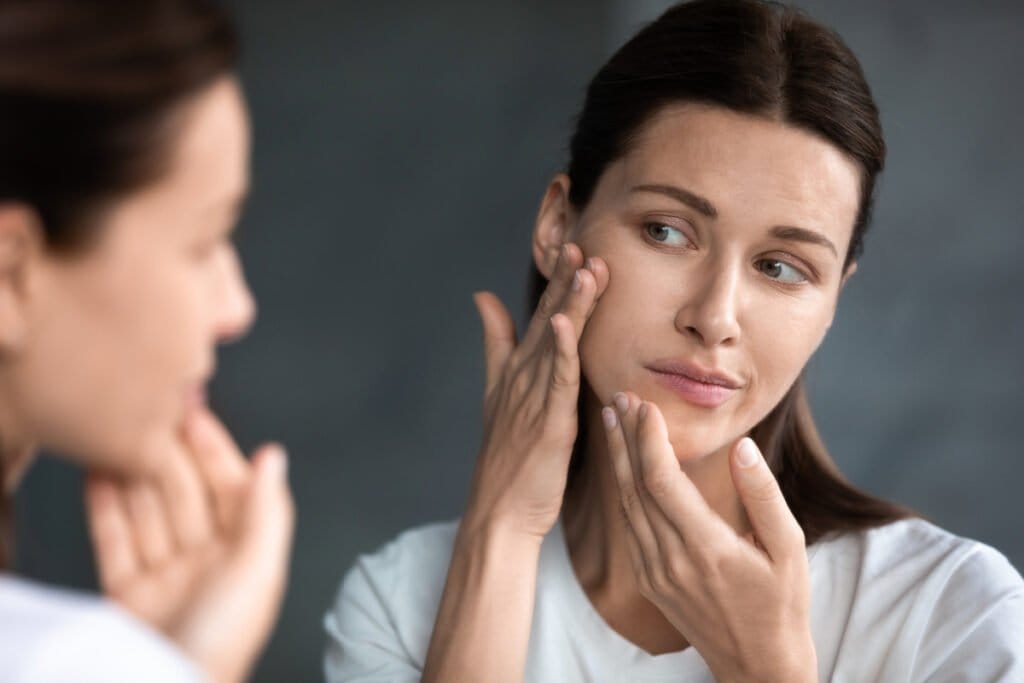 Numerous cosmetic surgeons use Renuvion as a skin tightening device, either alone or in conjunction with liposuction, throughout the face and body. The Renuvion wand is inserted beneath the skin, where it promotes skin contraction and collagen production using a combination of radio frequency (RF) and helium plasma technologies. This, in turn, leads to noticeable cosmetic improvements in the skin's firmness.
But a March 2022 safety communication from the Food and Drug Administration (FDA) warns against potential negative side effects that can occur from two aesthetic uses of Renuvion: dermal resurfacing (i.e. to improve wrinkles) or skin contraction (skin tightening to treat skin laxity).
Below, we discuss this statement and what it means for those seeking this cosmetic procedure.
2022 FDA safety communication about Renuvion
The FDA safety communication reiterates that Renuvion is FDA-cleared for "general use of cutting, coagulation, and ablation of soft tissue" during surgery. However, it cautions that the "use of this device has not been determined to be safe or effective for any specific procedure intended to improve the appearance of the skin."
Off-label use of Renuvion
Renuvion has, in practice, been commonly used to tighten skin in the face and body since its 2019 introduction. But, as the new FDA statement emphasizes, these aesthetic applications of the device are considered to be "off-label," or not specifically FDA-cleared.
Off-label use may sound concerning, but it is standard practice for drugs or devices to be applied in ways that are not yet specifically FDA-cleared or -approved. BOTOX® Cosmetic, for example, is used in the lip area to smooth lines above the upper lip or to create a "lip flip" effect—but this is an off-label uses of the neurotoxin, which is FDA-approved for treating forehead lines, glabellar lines, and canthal lines ("crow's feet"). Similarly, many medical devices are used in off-label ways before additional use-specific FDA clearances or approvals are granted.
ABCS board certified cosmetic surgeons have found that the Renuvion device offers unique benefits to patients and believe it to be very safe and highly effective for skin tightening when performed by a board certified cosmetic surgeon specifically trained in its use.
Seeking further FDA clearance for cosmetic uses
The Renuvion manufacturer Apyx Medical has submitted applications to the FDA, seeking to receive clearance for the Renuvion device to be used for skin resurfacing and to treat wrinkles. Additionally, on April 4th, the manufacturer announced that it submitted clinical study data to the FDA in hopes of receiving FDA clearance for treating lax skin (or skin tightening) in the neck and below the chin.
The ABCS will continue to monitor FDA clearance status updates and new clinical data on Renuvion.
What are the potential side effects from Renuvion?
The following adverse events have been reported to the FDA after Renuvion was used for cosmetic purposes: burns, infection, change in skin color, scars, nerve damage, significant bleeding, and air or gas accumulation under the skin, in body cavities, or in blood vessels. According to Apyx Medical, these negative side effects were reported in 0.04% of Renuvion cases performed worldwide in both 2020 and 2021.
Yet this may not be cause for undue concern: the 0.04% complication rate of Renuvion is low compared with that of other common surgical procedures. For example, when performed alone, liposuction may carry a complication rate of 0.7%, rhinoplasty a rate of 0.58%, and facelifts a rate of 1.8%.
How many patients have experienced negative side effects from Renuvion?
Fifteen patients saw negative side effects in 2020, compared with 32 patients in 2021. But, the number of patients receiving Renuvion also more than doubled between 2020 and 2021—so, even though the number of affected individuals was larger in 2021, complication rates remained steady and acceptably low for a surgical procedure.
How to choose a surgeon if you are considering Renuvion
The most important choice you make in seeking any cosmetic enhancement is your provider. Choose a skilled, board certified cosmetic surgeon who is experienced with Renuvion and fully versed in avoiding potential negative side effects. An ethical provider will talk with you up front about risks and potential benefits, detail their plan for mitigating risks and keeping you safe, and help you make an informed decision by comparing Renuvion to other options.
Surgeons who are certified by the American Board of Cosmetic Surgery (ABCS) are committed to patient safety. Our member surgeons pledge themselves to a Code of Ethics, and are dedicated to offering patients proven-safe treatment options. ABCS surgeons:
Operate in fully accredited medical facilities
Stay abreast of the latest research and clinical information
Seek continued training in new aesthetic technologies, procedures, and techniques
Have completed a dedicated cosmetic surgery fellowship through the American Academy of Cosmetic Surgery (AACS) or have proven equivalent experience
Must pass comprehensive written and oral cosmetic surgery exams, covering surgical judgment, knowledge, technical expertise, and ethics
Undergo re-examination every 10 years
You may locate an ABCS surgeon in your area using our online directory.